Santorini Wedding decoration
Santorini Wedding decoration Ideas to Style Your wedding Venue. From elegant candelabras to rustic vintage crates, there's so many ideas to choose from. Fairytale chandeliers. Blossom trees. Rustic stacked crates. Starlit ceilings. Canopy of colour.
When it's time to finalize the wedding plans, there are many things to consider. From the wedding gown to the wedding party, there are many people to include in the big decisions. Once the bride and groom have settled on a wedding venue, it's time to consider the decor for the big day. Whether you want a romantic setting with subtle lighting or a bright and blissful celebration, the rustic wedding decorations can really set the tone.
From small budgets to unlimited fund, rustic wedding decorations can come in all shapes, sizes, and themes. For the traditional ceremonies, candles, balloons, and flowers might be on the list of decorations. These are traditional ways to create a celebratory wedding day. Keeping things subtle and fun will allow the focus to be on the bride and groom, not the overabundance of decorations. Another idea for decor might be topiaries. Adding greenery wherever possible will create a wonderful feeling throughout the ceremony and the reception.
For a little romance, scattering rose petals down the aisle might be a great way to decorate. Candelabras and floating candles also add romance to the rustic wedding decorations. The right lighting definitely plays an important role in setting the mood for the big day. Fabrics like tulle can also enhance that ethereal feeling throughout the ceremony. Using bubbles to close out the ceremony, where rice used to be the tradition, can add an element of fun to the wedding.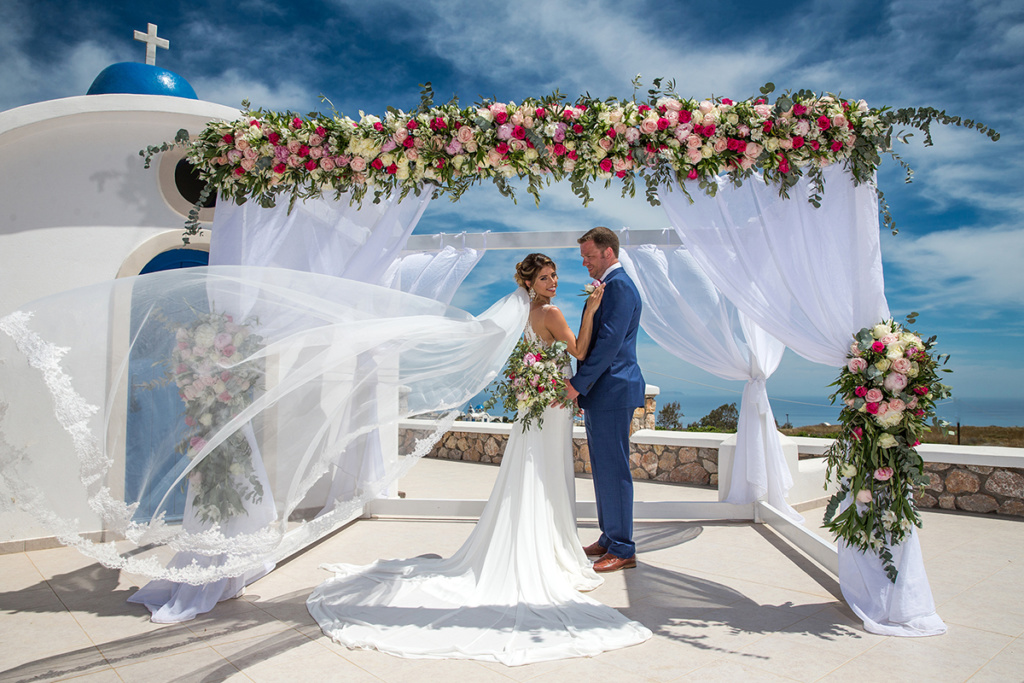 Corner Decoration for wedding gazebo
Wedding chairs decoration 
Santorini Blue dome chapel decoration with candle shaped heart and Light up letters and event Decor for small wedding in Santorini 
Boho Bouquets | Decorations |  Centerpieces | Wedding Accessories and decoration